Renovation work by the Office municipal d'habitation de Montréal near Charlevoix station
The Office municipal d'habitation de Montréal (OMHM) is renovating its building located near Charlevoix station. As a result of this work, the bus loop behind the station will be closed and the bus stops for lines 57 West, 71 North and 101 West will be relocated.
The station will remain open at all times.
Bus impacts: Yes
Métro impacts: No. The station will remain accessible for the duration of the work.
Duration of the work: Closure of the bus loop from September 19, 2022, to summer 2023
Map of moved bus stops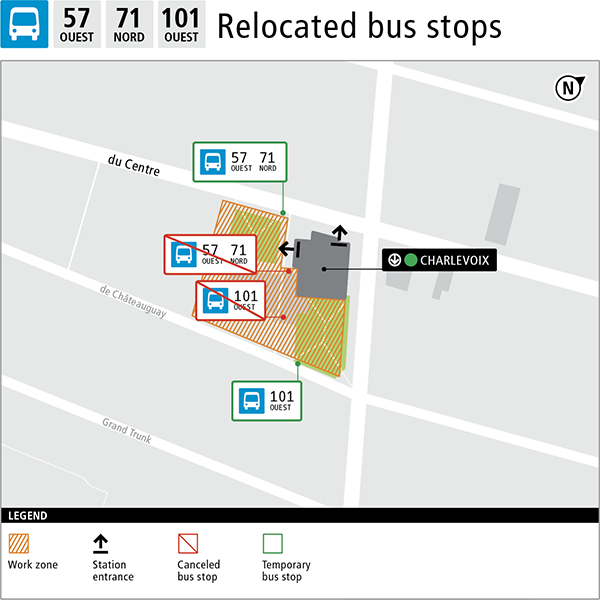 Texte important
Due to work at the intersection of D'Argenson and De Châteauguay streets, the 101 - Saint-Patrick bus line is currently diverted, and service at Charlevoix station Eastbound and Westbound for this bus line is on Center Street, at the intersection of Charlevoix Street.
---
Since the STM is not in charge of this project, visit the OMHM website for more details on the nature of the work.
Top of page