Breaking news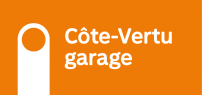 STM inaugurates Côte-Vertu underground garage
The STM's Côte-Vertu underground train garage for the Montréal métro has been officially inaugurated by Emmanuella Lambropoulos, Federal Member of Parliament for Saint-Laurent; Chantal Rouleau, Minister for Transport and Minister Responsible for the Metropolis and the Montréal Region; Valérie Plante, Mayor of Montréal; and Marie-Claude Léonard, Interim CEO of the STM.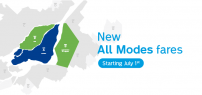 New STM fare schedule in effect starting July 1
The STM wishes to remind its customers that it will soon implement a new fare schedule, as the second phase of the metropolitan fare reform is set to take effect on July 1.
New artwork unveiled at Jolicoeur station
The Société de transport de Montréal (STM) has unveiled a new piece of artwork inside Jolicoeur station. This is the métro network's 93rd work of art.