Mount Royal Park
You could spend hours in this beautiful park. Climb the stairs to get a view of the city from above, hike the wooded trails and forget you're in the city, or kick back and relax on the grassy slopes around Beaver Lake.
The mountain is Sooo Montréal.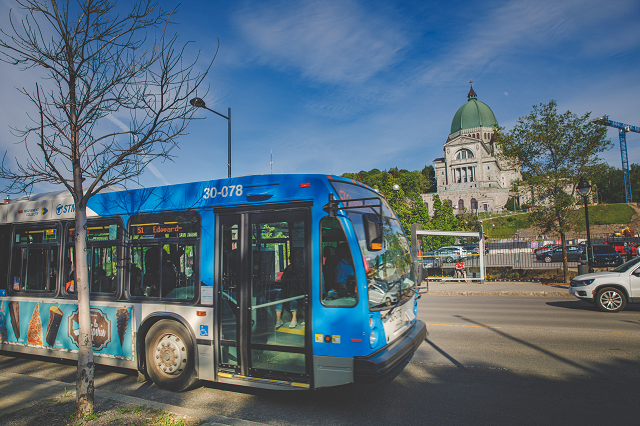 It's worth the trip!
Stairs and trails might lead you to the top, but so do our buses!
How to get there?
Trip planning tools to get there easily
Pick-up and drop-off locations may be temporarily blocked by construction work or detours. Our Transport adapté customer service agents will let you know when you book your reservation if this is the case.
Top of page