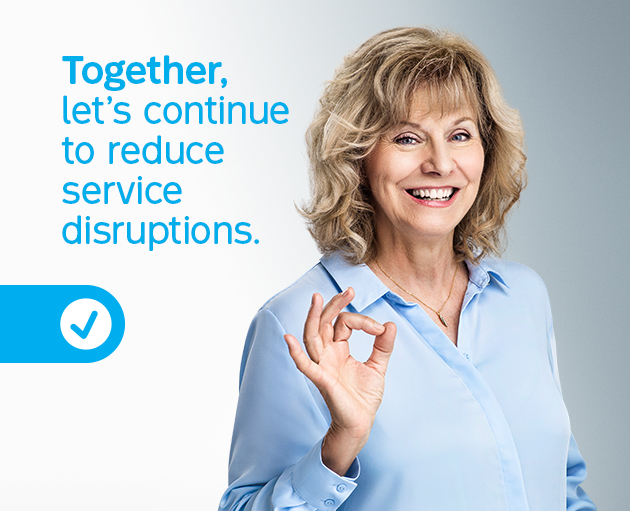 It's Berri nice that UQAM take the Métro with fewer service disruptions!
Michèle Deslauriers, the voice of the Montréal Métro, not to mention a puster extraordinaire, is back to congratulate passengers for decreasing the number of service disruptions across the underground network. Read her tips, and follow the STM on social media to help make your transit experience as easy as PIE lX.
By acting responsibly, we make the métro more reliable. Here are the main causes of service disruption.
*Videos in French olny.
1. Holding back the doors
If the doors are closing, do not try to enter the car or hold back the doors for your friends. It slows everyone down, and you could also get a fine.
2. Dropping items on the tracks
For your safety, stay behind the yellow line and hold onto your personal items.
What should you do if you drop something on the tracks?
Stay calm and do not put yourself in danger. Notify an STM employee, who will help you get it back.
3. Sick passengers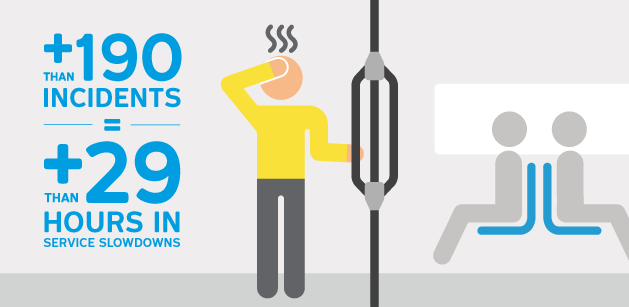 If you don't feel well, stay on the platform and ask for help.
4. Walking on the tracks
Trains arrive in the stations at 72 km/h. Never go onto the tracks. It's dangerous, and you could also get a fine of $500.
What should you do if you see someone on the tracks?
Locate the emergency assistance station on the platform. Pull the handle to shut off the power to the tracks and pick up the phone to notify an STM employee.
Together, let's continue to do our part to reduce service disruptions.
Top of page