Breaking news
STM 2022 Annual Report
Shaping the sustainable mobility of today and tomorrow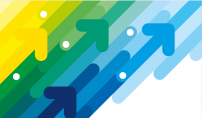 STM budget update: The STM will be there to meet Montrealer's transit needs in Fall 2023
The STM announces that it will be able to provide the bus service offer planned in the 2023 budget and maintain the level of service on the métro.
The STM launches a public artwork competition for Outremont station
This competition is part of the station's major renovation.
The STM reinforces its measures to ensure that public transit remains a safe mode of transportation
The STM announces additional measures to improve safety and maintenance in the métro.