767 - La Ronde / Station Jean-Drapeau
This bus line is in service every weekend and on public holidays.
From Jean-Drapeau métro station to La Ronde
This link between the Jean-Drapeau station and La Ronde runs along the edge of the water. You will be able to enjoy the view of Montréal while preparing for an exhilarating day!
Where is it?
Texte important
Remember: to use this shuttle you must validate your ticket or OPUS card, or pay your fare aboard.
So make sure you have a valid transit fare for the outward and return trip before you leave the Métro station!
The bus stop is located few meters away from the station, in the bus loop behing the Korean Pavilion.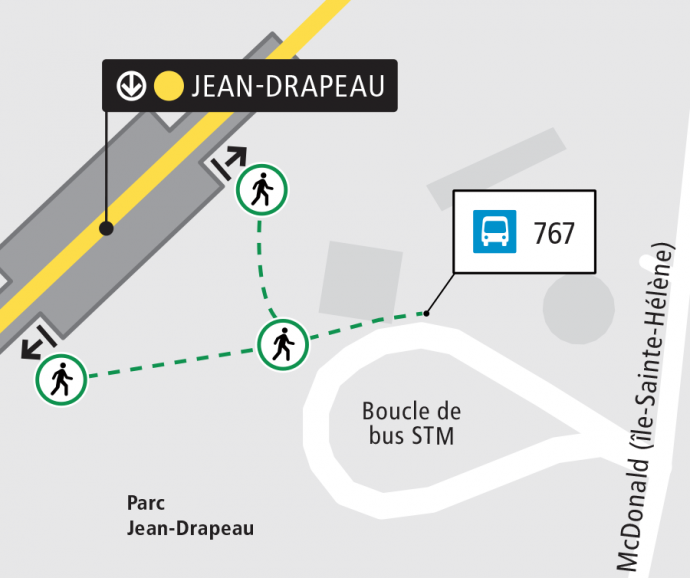 Schedule
This shuttle is in service everyday, two hours before the opening of La Ronde and ends two hours after closing.
For more information on opening hours, please visit the La Ronde website
Accessibility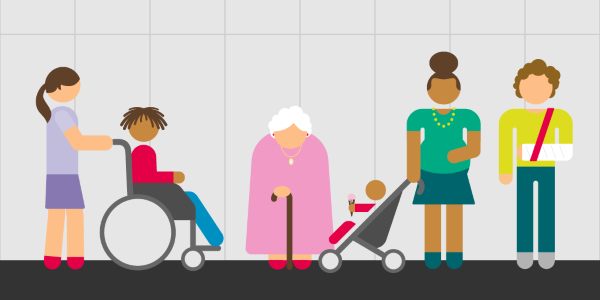 All stops on this line are universally accessible. Check your schedule in real time before heading to the bus stop
A display and public address system is installed in all our buses, allowing you to see and/or hear announcements about upcoming bus stops
Buses on this route are equipped with an accessibility ramp located at the front entrance of the vehicle
Did you know?
Your driver can lower the floor of the bus to sidewalk level, regardless of whether you use a mobility aid or not. Simply ask before getting on or off the bus.
Connections
The métro
Line 4 Yellow
Jean-Drapeau
The River shuttles
Vieux-Port / Île Sainte-Hélène / Longueuil (zones A,B)
Vieux-Port / Île Sainte-Hélène (zone A)
And there's more!
Do you use public transit occasionally? Here are a few fare cards to suit your needs.
Discovery tours in public transit
Top of page