769 - La Ronde / Station Papineau
From an island to another one!
This bus line is in service every weekend and on public holidays.
Line 769 runs between Papineau station and La Ronde on Ste. Helen's island. Take the Jacques-Cartier bridge aboard the 769 to avoid traffic on the Yellow Line, while admiring the city during the day and the lightshow when the sun is down!

Schedule
This shuttle runs every 15 minutes, every day of the week, during La Ronde's opening hours.The service ends at 7:30 PM when the International des Feux Loto-Québec takes place due to the closure of the Jeacques-Cartier bridge (Check the program).
For more information on opening hours, please visit the La Ronde's website.
Where to take the shuttle?
Texte important
Remember: to use this shuttle you must validate your ticket or OPUS card, or pay your fare aboard.
So make sure you have a valid transit fare for the outward and return trip before you leave the Métro station!
The bus stop is located few meters away from the station. Behind Cartier-De Maisonneuve park, at the corner of Cartier st. and De Maisonneuve.
For cyclists
Did you know that busses on this route have bike racks?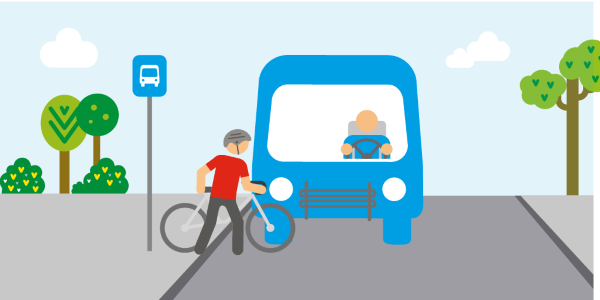 Accessibility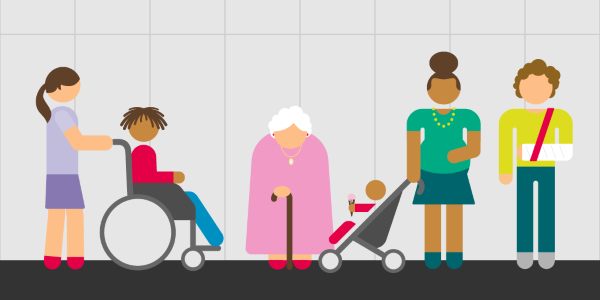 All stops on this line are universally accessible. Check your schedule in real time before heading to the bus stop
A display and public address system is installed in all our buses, allowing you to see and/or hear announcements about upcoming bus stops
Buses on this route are equipped with an accessibility ramp located at the front entrance of the vehicle
Did you know?
Your driver can lower the floor of the bus to sidewalk level, regardless of whether you use a mobility aid or not. Simply ask before getting on or off the bus.
Connections
The métro
Line 1 Green
Papineau
Bixi 
Métro Papiineau (Dorion / De Maisonneuve)
La Ronde
And there's more!
Do you use public transit occasionally? Here are a few fare cards to suit your needs.
Discovery tours in public transit
Top of page