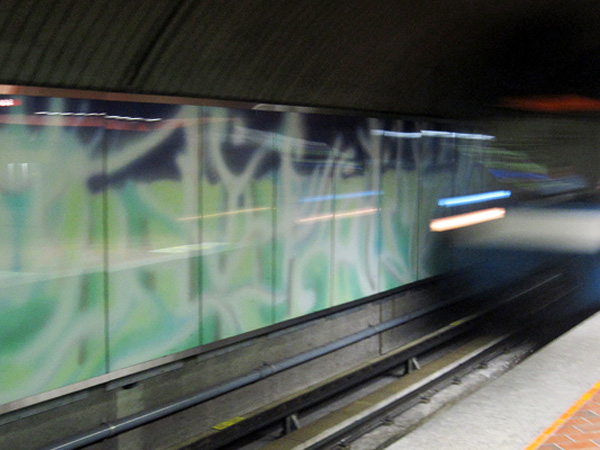 Claude Guité
Les quatre saisons (1981)
Painted fibre cement and tempered glass
Restored with the financial support of the ministère des Transports du Québec
Location: platforms
Following a study of the station's materials and surroundings, the architect created a cycle of four murals themed on the four seasons. The murals representing spring and winter are on the orange line, while those representing autumn and summer adorn the blue line platforms.
Did you know?
Badly damaged by graffiti soon after their unveiling, the murals underwent a complete restoration in 2005.
About the artist
Born in Tadoussac in 1943, self-taught painter Claude Guité enjoyed a successful career as a muralist in the 1970s and 80s. During this period he created some 50 murals throughout Montréal, including those at station Snowdon.
Top of page