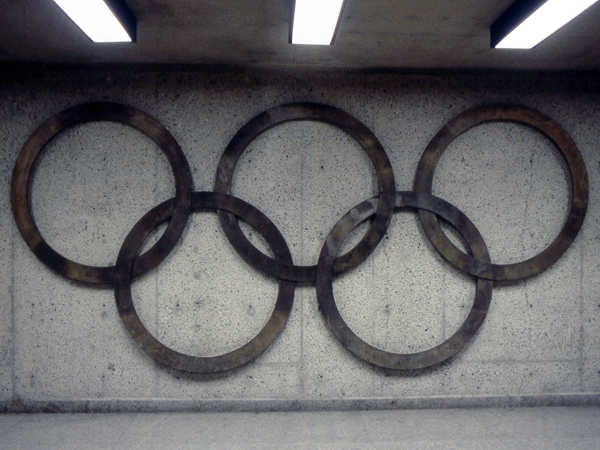 Marcel Raby
Mural (1976)
Bronze
Location: Angrignon platform
This mural, located on the station's Angrignon platform, was designed by the station's architect. It presents the five rings representing the Olympic Games cast in bronze, a symbol of permanence.
Did you know?
Created in 1913 by Pierre de Coubertin, the Olympic symbol represents the unity of the five continents (Africa, America, Asia, Europe, and Oceania).
About the artist
City of Montréal architect Marcel Raby designed two neighbouring stations, Joliette and Pie-IX, on the green line. He made a point of designing the artwork for these stations himself, with the exception of Jordi Bonet's mural at Pie-IX.
Top of page