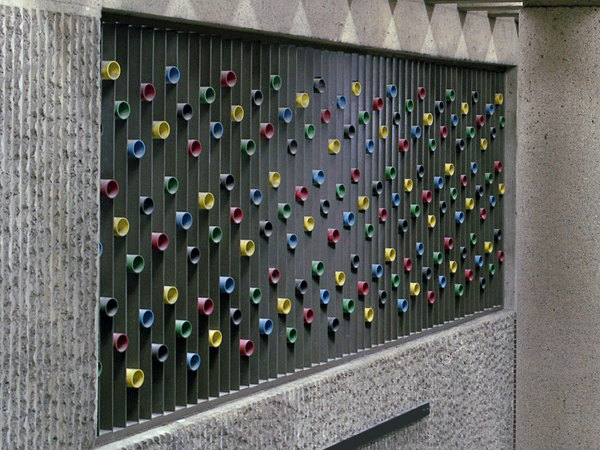 Marcel Raby
Sculptural grille (1976)
Painted steel
Location: Angrignon platform
Inspired by the symbols of the Olympic Games, this grille created by the station's architect is both functional and aesthetically pleasing. Covering a ventilation shaft, it is composed of vertical plates linked by tubes painted in the Olympic colours.
Did you know?
During the 1976 Games, the métro transported nearly ten million passengers, twice as much as during the same period in the previous year.
About the artist
City of Montréal architect Marcel Raby designed two neighbouring stations, Joliette and Pie-IX, on the green line. He made a point of designing the artwork for these stations himself, with the exception of Jordi Bonet's mural at Pie-IX.
Top of page