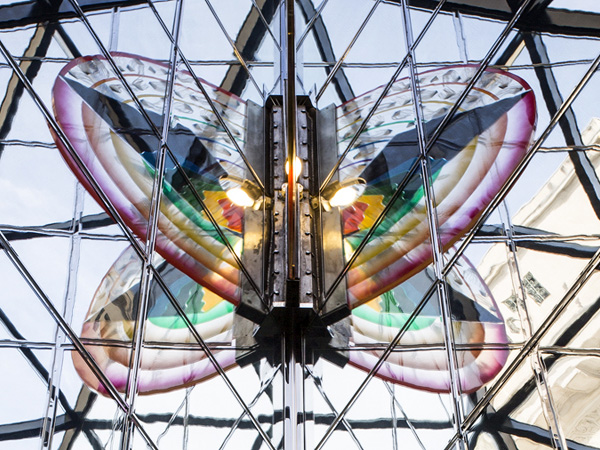 Claire Sarrasin
Métamorphose d'Icare (1987)
Acrylic, silk, and liquid crystals
Location: mezzanine
Projecting into the station's light shaft, a wing-shaped sculpture unfolds into infinite reflections on the mirrored surfaces. Inspired by Greek mythology, this work's rainbow of colours evokes the aspiration of Icarus to fly ever closer to the sun.
Did you know?
The work was fired in a huge kiln at the Institut de technologie des matériaux composites in Saint-Jérôme.
About the artist
Born in Montréal, Claire Sarrasin has built her reputation on her unique uses of acrylic plastic in sculpture. Through every step of her creative process, she seeks to maintain a constant balance between light, transparency, and colour.
Top of page