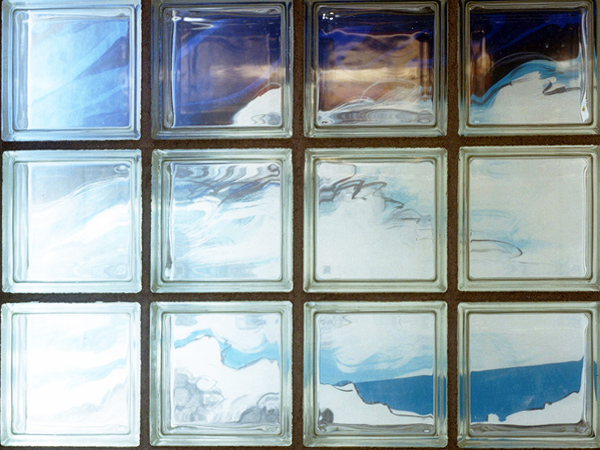 Marcelin Cardinal, Charles Lemay, Lauréat Marois and Normand Moffat
Murals (1986)
Painted fibre cement and glass blocks
Location: platforms
Like big picture windows opening out from the platform vault, four expanses of glass blocks reveal four large paintings. Counterclockwise from the departure platform, the works are by Charles Lemay, Marcelin Cardinal, Lauréat Marois (Habitacle), and Normand Moffat.
Did you know?
The glass blocks covering the works recall the architecture of the surrounding neighbourhood of Saint-Michel, which frequently uses this material.
About the artists
Born in Saskatchewan in 1920, Marcelin Cardinal has followed his passion for painting to the United States, Mexico, and Europe. Born in 1942, painter Charles Lemay is known for his paintings with weightless, suspended human figures. Born in Saint-Éphrem-de-Beauce in 1949, Lauréat Marois taught silkscreening before turning to painting and public art. Born in Lachine in 1949, Normand Moffat first worked in painting before turning to sculpture.
Top of page