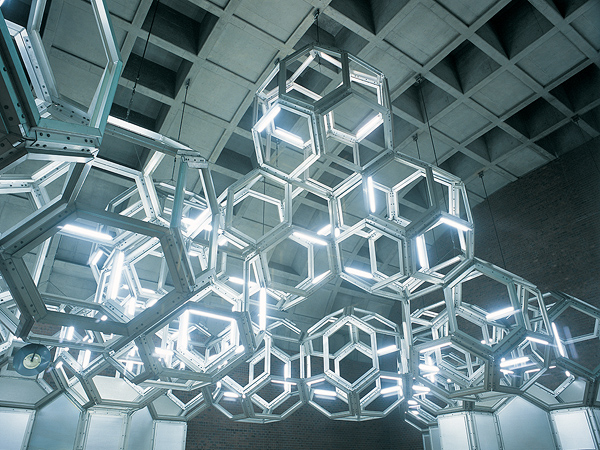 Pierre Granche
Système (1984)
Aluminum
Location: mezzanine
This huge sculpture, a spatial structure composed of 28 polished aluminum modules, contains the lighting for the station's mezzanine. The geometric forms are each 3.3 metres across, and are made up of twelve hexagons and six squares each.
Did you know?
This innovative geometrical concept was developed by the structural topology research group at the Université de Montréal.                        
About the artist
Born in Montréal, sculptor Pierre Granche (1948-1997) taught art at the Université de Montréal from 1975 to 1997. More than a dozen of his works can be found in public places, including a sculpture at the Musée d'art contemporain de Montréal.
Top of page