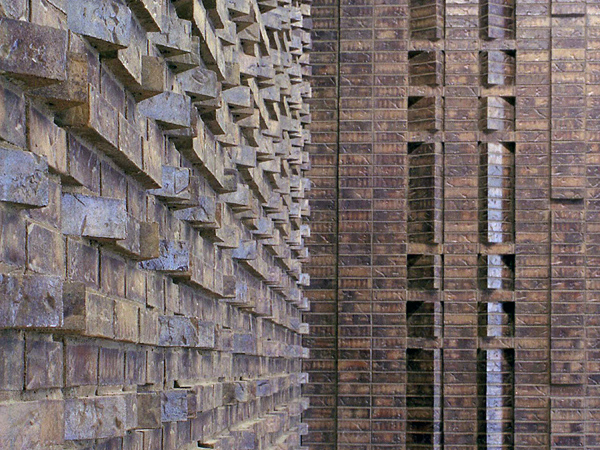 Mario Merola
Rivières (1974)
Brick
Programme d'intégration des arts à l'architecture du gouvernement du Québec
Location: west entrance building
This mural by Mario Merola draws the eye subtly with its discreet, rhythmic pattern of brown bricks. It was added when the Institut de tourisme et d'hôtellerie du Québec (ITHQ) was built in the early 1970s.
Did you know?
Originally, the mural connected the métro station with the lobby of the ITHQ and the whole exterior of the building's ground floor.
About the artist
Born in Montréal in 1931, Mario Merola is a versatile artist best known for his works integrated into public buildings. He stands out for the great diversity of his work, evolving and changing over time while still remaining true to his own artistic language.
Top of page