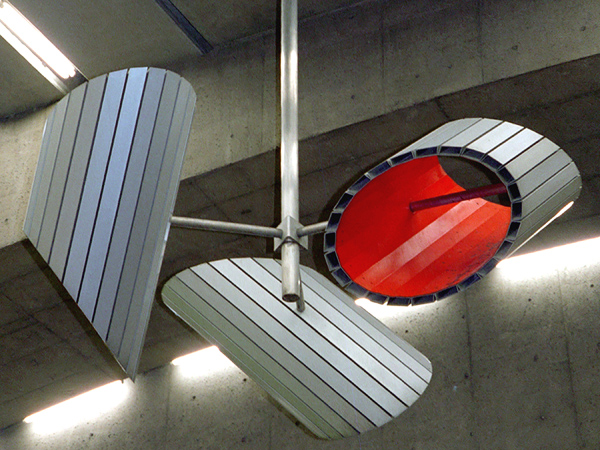 Jacques de Tonnancour
Sculpture (1980)
Aluminum, painted steel, and stainless steel
Location: mezzanine and volume over the platforms
Suspended in the centre of the station, this sculpture by Jacques de Tonnancour is set up to revolve on its axis. A stainless steel shaft supports six truncated cylinders in shaped aluminum and enamelled sheet steel.
Did you know?
Originally, the sculpture was set up to be rotated by a motor.
About the artist
Born in Montréal, Jacques de Tonnancour (1917-2005) became one of Québec and Canada's most renowned painters. In addition, he created a number of public works of art for the Montréal Planetarium, the Université de Montréal, and the métro.
Top of page