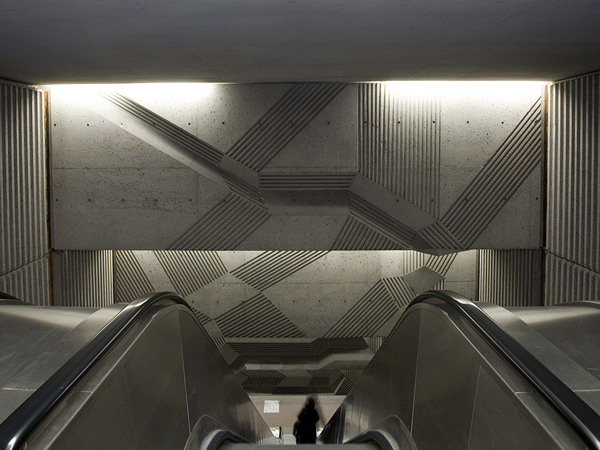 Claude Théberge
Bas-reliefs (1978)
Reeded concrete
Location: throughout the station
In the station's two entrances and over the escalators, constantly changing patterns in the concrete walls produce a feeling of animation. The work can be seen as a sort of prolongation of the similar motifs in the artwork at Verdun station, the next stop on the green line.
Did you know?
Claude Théberge is best known for his series of umbrella-themed paintings, which have enjoyed great success around the world.
About the artist
Born in Edmunston, New Brunswick, Claude Théberge (1934-2008) had a long, successful, and diverse artistic career. Best known for his paintings, he also created numerous works integrated into architecture.
Top of page