At an Espace client, you can: 
Buy a transit fare using a debit/credit card or PayPass
Register your OPUS card (service also offered online)
Replace your defective OPUS card
Recover the balance of a lost, stolen or broken registered OPUS card
Have a purchase error corrected
Get information about a refund or an exchange (read our policy)
Get a form to apply for a reduced fare OPUS card
Obtain a photo OPUS card to benefit from a reduced fare (only for customers aged 65 and over)
Obtain Maestro status
Replace your regular fare OPUS card within 90 days of its expiry date
Replace your expired regular fare OPUS card
Locations
Espace client booths in métro stations
Open from métro opening to closing, seven days a week.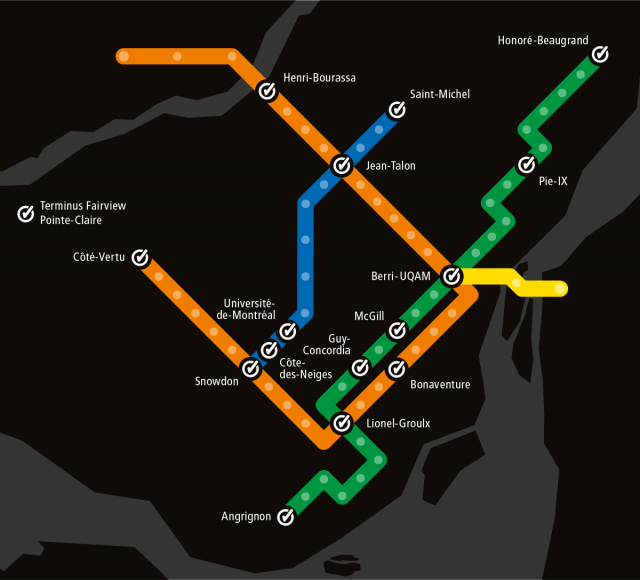 Espace client booth - Terminus STM Fairview Pointe-Claire
Open Monday to Friday, 11 a.m. to 6 p.m., closed Saturday, Sunday and public holidays
Customer service centre
Texte important
The customer service centre at Berri-UQAM station will close this fall. From now on, you can receive the same services at our Espace client booths.

Berri-UQAM 


Mezzanine level (near the turnstyles)
Business hours
Monday to Friday, 7 a.m. to 9 p.m.
Closed on weekends and public holidays.
Top of page