Breaking news
The STM gains new tool to fight COVID-19
The STM is acquiring electrostatic sprayers, which will allow for more efficient disinfecting operations.
Start of face covering distribution to public transit users
"Let's take care of each other ": lifting of lockdown begins for the Société de transport de Montréal.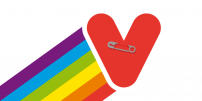 The STM launches a recognition and solidarity campaign during COVID-19
A month-long campaign called "A heart in motion"
The STM's plan for the gradual lifting of lockdown: Cooperation is crucial
The STM presents its plan to accommodate customers who will be gradually returning to its network due to the lifting of lockdown beginning May 19