An inside look at Boutique STM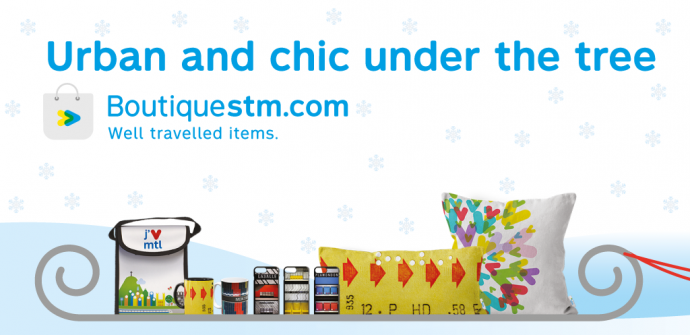 Virtual visit of the workshop where the Boutique STM's products are conceived.
Officially launched in early 2017, Boutique STM will soon celebrate its first anniversary. For almost a year now, fans of Montréal métro design, its corporate brand, and other public transit aficionados could purchase a variety of items from the official Boutique STM.
By going to boutiquestm.com, a secure transaction site, you can view a wide range of genuine merchandise that you can easily get with just a few clicks, including cushions, mugs, keychains, decorative wall stickers and reduced-size model buses. For now, a dozen categories of products are available, but the selection will expand in coming months. Several vintage items will be added to the product range, such as platform station name plaques and older transit maps.
The online boutique was initiated by Transgesco, STM's commercial subsidiary, in collaboration with business partner Motivo, a company that has been developing promotional items for several years now. By contractual agreement, Motivo is the exclusive licence holder for the STM brand. Not only are these the only « authentic STM » products on the market, all items sold through the online boutique are made in Québec, including some made right here in Montréal.
Recently, American news site TransitWire wrote that Boutique STM offered some of the best products available in that market in 2017.
As the Holidays approach, we also invite the public to enter our Boutique STM Celebrations contest on Facebook, next December 11 to 15 and earn a chance to win one prize each day. To enter, go to our Facebook page (facebook.com/stminfo), find the picture of the gift of the day, and post a comment about it that answers this question: « Who would this gift be for? »
1. Computer graphics room
Two graphic designers are assigned to develop electronic product files specifically for Boutique STM. The files are then sent to a team of computer graphics (CG) designers for adjustments and final review to ensure everything complies with the manufacturing standards for each item. The CG designers are specialized in the production of various items to create cushions, lunch bags, winter tuques, throw blankets and more. The CG design team is also specialized according to types of products, colours and materials (polyester, microfiber and rubber).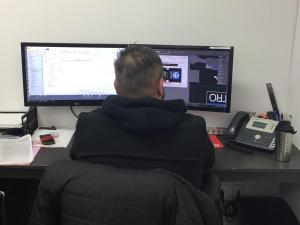 2. Printing room
This room is dedicated to printing all final production files. Industrial printers use special types of ink and paper adapted to sublimation printing process (ink transfers onto textiles or other materials). That section of the workshop holds twenty or so machines that run full-time.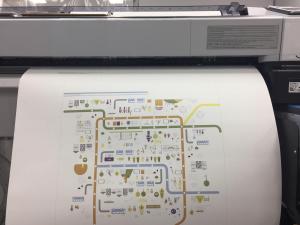 3. Production room
The production room is at the core of the operation. It houses industrial sewing machines as well as specialized equipment for thermal printing, buffering and clipping for printing directly onto products, and heat presses. With a 70-member production team, Motivo has the expertise to create and produce items that are sold at Boutique STM, among others.
4. Storage room for products and materials
The storage room mainly holds a diverse inventory of basic materials for producing items. Special attention is given to promote the use of locally-sourced materials. As such, it also holds stocks of branded products for Boutique STM. These stocked items include a large quantity of mugs, cushions, lunch bags, keychains and other items of the STM collection.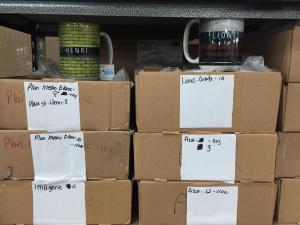 5. Showroom 
The showroom features all the items produced in the workshop. It allows the creative team to develop new product, while being surrounded by a full complement of samples.
.