New name, same route!
From Amherst to Atateken
It is now official: Amherst Street is now called Atateken, a word that means "fraternity" in Mohawk. However, this street is also associated with our bus line 14, which will also bear this new name. Our announcement system inside the buses will broadcast the exact pronunciation of the name : A-da-de-gon.
Although no changes are made to the route, the name 14 - Atateken will progressively appear on our various customer information tools.
Historical facts
Trams first operated on Amherst Street on September 21, 1892. It is the new electric streetcar technology that finally makes it possible to serve this street and its formidable hill, south of Sherbrooke Street. When the Compagnie des tramways de Montréal unveiled its first map of the network in 1923, the Amherst Street route was given number 1. Why? We still ignore it today! It is the first route in the network according to the alphabetical order, but the other numbers retained do not follow this logic. Anyway, the Amherst route is indeed the number one!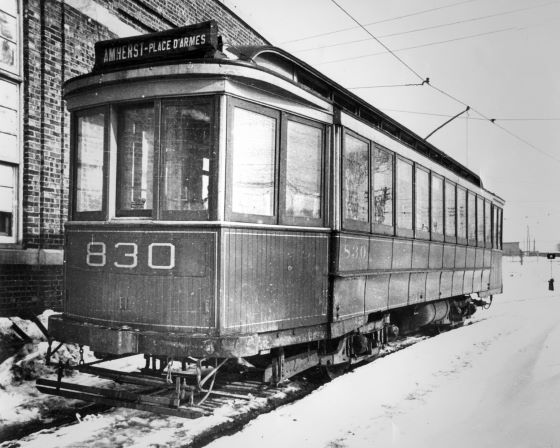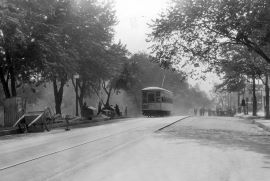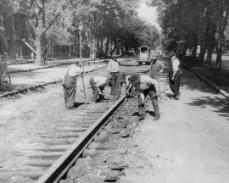 On August 2, 1948, buses replaced trams on line 1 - Amherst / Christophe-Colomb. Less than a year later, on April 25, 1949, the trolleybuses took over. Meanwhile, on January 31 1949, another trolleybus service was created along the same route, line 1A - Amherst / Saint-Grégoire. The trolleybuses on these two lines were replaced by buses on June 18, 1966. The arrival of the métro brings a redistribution of service and new numbers are required, since the numbers 1 to 9 are reserved for the new underground transit network. This is how the bus line 14 - Amherst was created on October 17, 1966.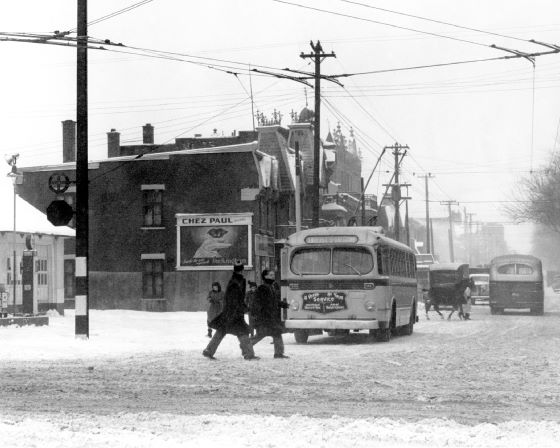 Little known fact: there must also have been an Amherst métro station in Montréal! It appears in the preliminary draft of the network unveiled in November 1961 by Mayor Jean Drapeau. A draft of the project is even reproduced in the newspapers! But the city administration quickly cancelled the station, considering that it was located too close to the Berri-De Montigny métro station (now Berri-UQAM). The administration will change its mind shortly afterwards and order the construction of another station, a little further east and much deeper than the proposed Amherst métro station. This is of course Beaudry métro station, opened on December 21, 1966!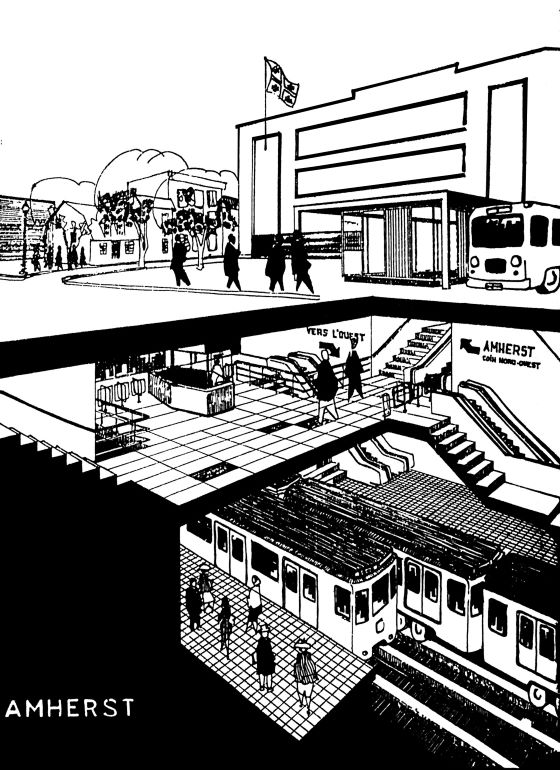 Trip planning tools
Find out when the next buses are scheduled to arrive at your stop. If you don't know which buses serve your neighbourhood,  enter your address in the "Maps" tool of the Getting around section of the website. To learn more:
If you have limited mobility or use a wheelchair, please read the section about network accessibility on our website.
Top of page