The STM announces improved bus service in the Ahuntsic–Cartierville borough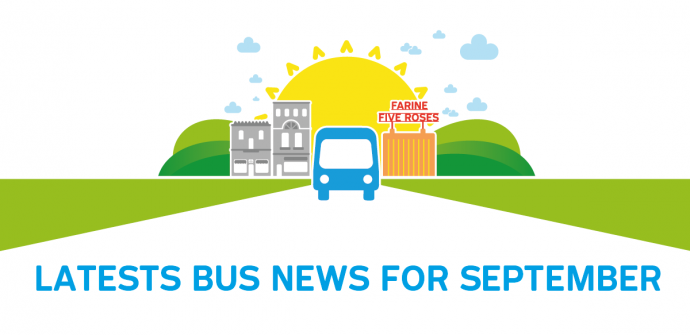 Improvements to the bus system in the Chabanel sector of the Ahuntsic–Cartierville borough as of August 27, 2018
Montréal, August 21, 2018 — The Société de transport de Montréal (STM) is announcing service improvements to the bus system in the Chabanel sector of the Ahuntsic–Cartierville borough, as of August 27, 2018.
"The STM will improve service in this sector by enhancing the service and simplifying the system. The goal is to improve the customer experience by providing faster and easier access to the borough's employment hubs and shops," says Philippe Schnobb, Chairman of the STM Board of Directors.
Change and improvement to the 54 Charland/Chabanel line
For a more direct link to the Chabanel sector, the 54 - Charland/Chabanel line will be changed to better serve Chabanel Street and provide a fast connection from Crémazie station. The 54 will enable transfers with the REM's future A-40 station and the Chabanel train station on the Saint-Jérôme line. Service will also be enhanced at peak hours to improve frequency of service.
Merger of the 19 - Chabanel/Marché-Central and 53 - Saint-Laurent northbound lines
Following the extension of the 55 - Saint-Laurent line to Henri-Bourassa station in September 2017, the 53 - Saint-Laurent northbound line was merged with the 19 Chabanel/Marché-Central line. In addition to providing a new direct weekday link to the Chabanel Street and Marché Central employment hub, the line 19 will also operate at nights and weekends, offering a service better suited to these sectors.
Change to the 146 - Christophe-Colomb/Meilleur westbound line
The route change to the line 146 will allow its users continued access to Legendre Street, between Lajeunesse Street and Saint-Laurent Boulevard in both directions.
All these measures represent an increase in approximately 3,900 service hours per year.
- 30-
Isabelle Tremblay
Public AffairsSociété de transport de Montréal
medias@stm.info