This Saturday, STM is spending Nuit blanche with you!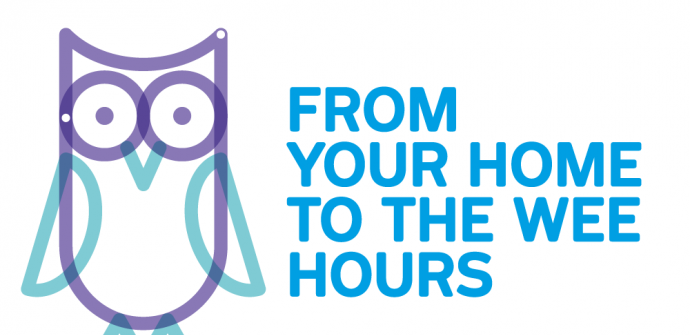 With the métro exceptionally open all-night long for regular fare holders, free shuttle routes and the Étoiles du métro musicians performing at various locations, the STM will certainly help you enjoy your Nuit blanche!
Once again this year, the STM is partnering with Nuit blanche and making preparations to ensure that festival participants can easily move between activity sites all night long. Here's how the STM will get you around town area during this popular, all-night event.
Exceptionally, the métro is open all night 
The thousands of festival participants can enjoy métro service all night. For that one night only, the entire métro will be accessible to those holding a valid transit fare.
Texte important
Throughout its history, only on rare occasions has the Montréal métro remained open all night. The first time was during the storm of the century, on March 4, 1971, followed by the transition to Y2K, the recently for New Year's Eve and, since 2009, for Nuit blanche. Normally, the STM performs daily preventive maintenance on métro equipment, tracks, electrical installations and signalling systems, and must usually suspend métro service for a few hours every night.
It is technically impossible to maintain such equipment and systems during the day when the métro is running and high voltage runs through the tracks. It is also why it would be unrealistic to try to operate the métro day and night, except on rare occasions.
Free special shuttles  
Participants can enjoy riding aboard free shuttle routes, offered in collaboration with  Montréal en lumière, on their way to discovering over 200 activities: visual arts, cinema, poetry, storytelling, literature, dance, exhibitions, fantasy, comedy, musical performance, sports and theatre. And the Étoiles du métro musicians will be performing aboard the shuttles!
All-night bus service 
The STM's all-night bus service will also be available as usual. For schedules and routes, customers can go to the STM website. For a hassle-free Nuit blanche, the STM encourages all night owls to purchase the Unlimited Evening fare card. For only $5, they can ride the bus and metro as much as they want from 6 p.m. to 5 a.m. the next day.
All-night paratransit service
In addition to using the free shuttle bus service to travel to and from festival sites (low-floor buses with front ramp), Transport adapté customers can also reserve transportation to and from their home to the festival site. To find out more.
5 – Étoiles du métro musicians are also spending Nuit blanche with you
Our star musicians will be performing at Berri-UQAM métro station (Saint-Denis exit) :
18:00 p.m to 19:00 p.m. : Mani-Vielle
19:15 p.m to 20:15 p.m : Mosaïka
20:30  p.m to 21:30 p.m : Corcovado Trio
21:45 p.m to 22:45 p.m : Carry Me Home
23:00 p.m to 00:00 p.m : Mr. Mo & The Sideliners
00:15 a.m. to 01:15 a.m.: Manouche Montréal
In short, regardless of your interests and which Nuit blanche activities you are planning on taking part in, you can count on the STM to get you there and back safely!