Reconnect with electro
From May 22 to October 2, come vibe to the beat at the Plaine des jeux in Jean-Drapeau Park, with Piknic Électronik Montréal and some of the world's biggest DJs.
Let us take you there

Jean-Drapeau 
769 La Ronde / Station Papineau

Jean-Drapeau station, pick-up/drop-of at the bus loop close to the station, corner of the brown building, beetween 767-La Ronde and 767-La Plage bus stops, at Transport Adapté pictogram 1

 
Explore Jean-Drapeau Park on public transit
Check out Piknic Électronik's lineup
We're here for you
Plan ahead! Bring your reusable water bottle and stop by the STM hydration station for refills.
---
We have the right fare for you
Here are some of the best fares to keep the party going and get home safe:
Unlimited evening pass, All modes A
Unlimited trips from 6 p.m. to 5 a.m. the next morning
Unlimited weekend pass
Unlimited trips from 4 p.m. Friday to 5 a.m. Monday
24h, All modes A
Unlimited trips for 24 hours
View details and all transit fares here
Buy your transit fare in advance and you won't have to wait in line.
---
Where to buy your fare
Find the retailer nearest you with our mobile site.
Go to our home page and open Map features by tapping the icon in the bottom right corner of the map, then select Authorized retailers.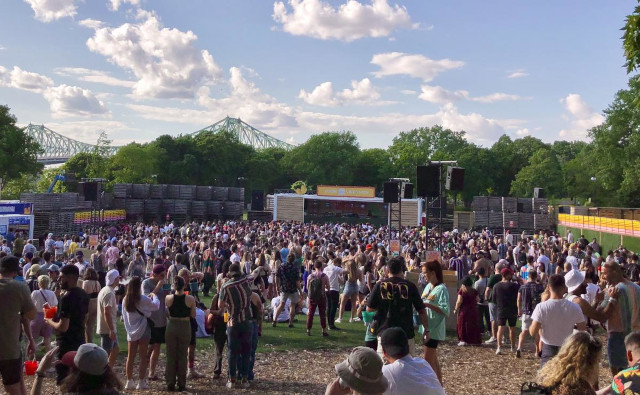 ---
Follow us on Facebook and subscribe to our newsletter,Society in Motion, for a chance to win tickets! Stay tuned for more contests coming up this summer.
Pick-up and drop-off locations may be temporarily blocked by construction work or detours. Our Transport adapté customer service agents will let you know when you book your reservation if this is the case.
Top of page