Angrignon: our 24th accessible station!
Elevators are now in service at Angrignon station to make your trips easier.
While installing the elevators, we also replaced the station's curtain walls to make it more waterproof.
Due to the station's architecture, expansions were needed in certain areas to install the elevators under the glass domes.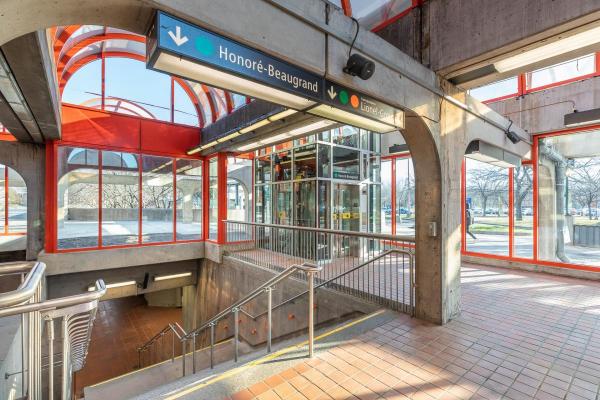 New artwork
A new work of art was also installed on the platforms : Les Boîtes vivantes, by Shelley Miller. For more information on the piece and the artist, click here. This is the station's first ever artwork, as none was included when it was first built.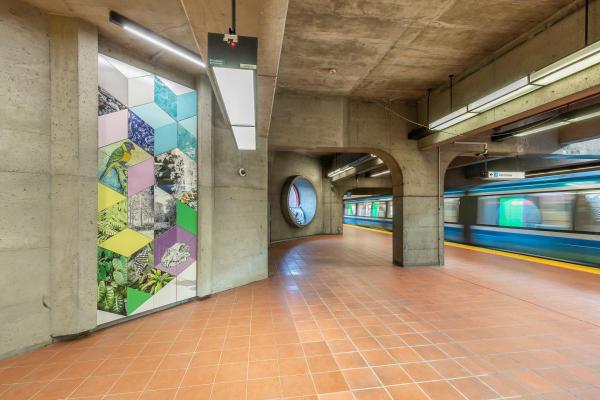 The project in images

January 2021. While excavating the soil to build one of the elevator shafts, we also had to install a beam to support the existing column until the new structure is built.

January 2021. We put up pile-supported retaining walls (called Berliner walls) to hold up the ground as we dig. In this photo, you can see the bottom of the dig site where the station is being expanded. This is where the elevators will be installed and their corresponding mechanical rooms built. We have now completed the excavation portion of the project.
 
January 2021. In addition to installing the elevators, we are also replacing the large wall-to-wall windows (called curtain walls) to make the station more waterproof. Because of this, partitions have been set up all around the station.
---
The Accessibility program is made possible thanks to the additional funding announced by the federal and provincial governments to speed up universal accessibility work with the goal of having 30 accessible métro stations by 2025.
Top of page