Background
In January 2018, the STM announced that it would be adding 300 air-conditioned hybrid buses for 2020. To prepare for this addition, the STM is planning to build a new bus garage in Montréal's east end. It will be the first fully electric bus garage and will allow the STM to continue to electrify its fleet.
This 30,300-square-metre bus garage, situated at the corner of Souligny and Dickson streets, will have room to accommodate 250 buses. There will be hybrid diesel-electric buses at the beginning and eventually only fully electric buses. The building will be equipped with the facilities needed to use and maintain the buses: storage, parking and traffic areas; access points; multipurpose bays for bus maintenance; warehouses; mechanical and electrical rooms; and administrative spaces.
The new bus garage in the east end is part of the City of Montréal's Assomption Boulevard extension project. It will be universally accessible and the STM aims to obtain LEED v4 Gold certification for the building.
Advantages of the east end bus garage
For customers and the Assomption Sud - Longue-Pointe area
Development of a site that surpasses required environmental standards through integration of green spaces
Revitalization of the area
Beautification of the adjacent residential area
Continuation of the electrification of the bus fleet
Support for the growth in public transit ridership
Revival of the STM bus fleet expansion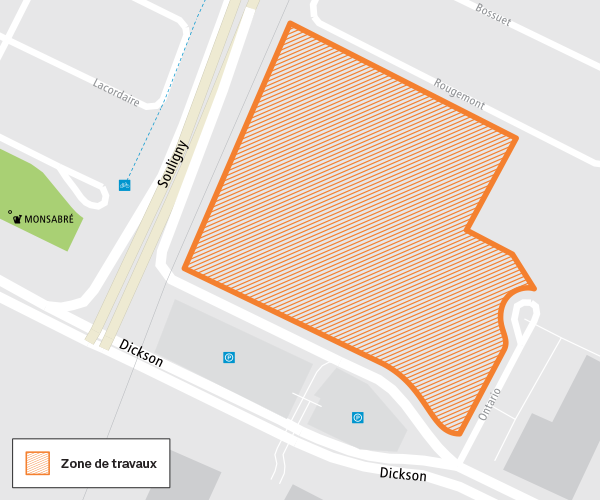 East end bus garage
A $370M investment
Almost 30,300 square metres in size
550 to 600 employees
LEED v4 Gold certification targeted
Fully electric
Project status
Launch of a call for tenders for a feasibility study: March 2019
Inspired by the Stinson bus garage
The Stinson bus garage, which opened in the Borough of Saint-Laurent in 2014, will serve as a reference in its approach and construction.
First LEED Gold bus garage in Quebec
The Stinson bus garage was designed and built according to the highest standards of sustainability, which made it possible for it to obtain LEED Gold certification from the Canada Green Building Council.
Texte important
Innovative green features
Energy efficiency
Heat island reduction
Resource consumption and integrated mobility
Top of page