The STM's archives
The STM has a rich history, as evidenced by its archives. They date back to 1861, the year urban public transit made its first appearance in Montréal. A review of the STM's archives reveals the development of public transit over the past century and a half.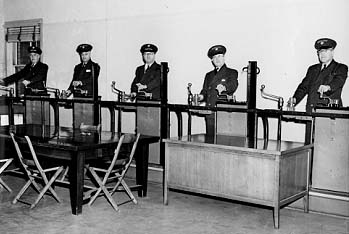 How can you obtain information from the archives?
Information management
Société de transport de Montréal
800 Rue de La Gauchetière West
Suite 6600
Montréal, Quebec  H5A 1J6
Access to archives by appointment only.
Fees
The costs of reproduction are payable in accordance with the Regulation respecting fees for the transcription, reproduction or transmission of documents or personal information.
Source of the STM's archive collections
Les archives de la STM proviennent de 12 fonds d'archives distincts (les années d'exploitation des organismes suivent la virgule):
Montreal Street Railway Company (incorporating the Montreal City Passenger Railway), 1861-1911 (S1)
Montreal Park and Island Railway Company, 1885-1911 (S2)
Montreal Terminal Railway Company (incorporating the Montreal Island Beltline Railway Company), 1893-1911 (S3)
Public Service Corporation (incorporating the Suburban Tramway and Power Company), 1904-1911 (S4)
Montreal Tramways Company, 1911-1951 (S5)
Commission de transport de Montréal, 1951-1969 (S6)
Commission de transport de la Communauté urbaine de Montréal, 1970-1985
Société de transport de la Communauté urbaine de Montréal, 1985- 2002
Association mutuelle de bienfaisance des employés du tramway de Montréal, 1903-
Commission des tramways de Montréal, 1918-1951 (A1)
Verchères, Chambly and Laprairie Tramways Company, 1917-1937 (A2)
Bureau de transport métropolitain, (incorporant le Bureau du métro de la Ville de Montréal), 1961-1996 (S10)
Directories of STM archives
Acquiring documents
The STM accepts donated documents relevant to the history of urban public transit in Montréal and the surrounding area
Top of page