Montréal Marathon

Montréal Marathon – September 23 and 24, 2017
Texte important
Last update!

Sunday, September 24:
Marathon (42 km) : CANCELED (the racers are invited to do half-marathon)
Half -marathon :  starts at 7:30 AM (rather than 8:30 AM, intial hour)
10km : starts at 8:45 AM (initial hour)
The Moist show will be at 11:30 AM (rather than 12:30 AM (initial hour).

No changes on Sathurday, September 23 (Expo and races: 1km, 5km).
It's not too late to sign up to take part in the 2017 edition of the Montréal Marathon. This year, the event takes place over two days, Saturday and Sunday, September 23-24. When registering, participants receive a transit fare card valid on the day of their race.

Whether you are tackling this challenge or enjoying it as a spectator, give yourself a break to get there and back by letting us take you there. We're always cheering for active transportation!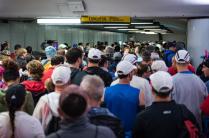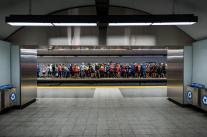 Go to the Marathon de Montréal 2017 website for more details.
---
Ready for the marathon with your special fare card in hand!
You'll receive your transit fare card with your race bid at the Expo site on September 23 and 24. It's ready for use throughout STM's transit system, on the day of your race, including at metro stations in Laval and at Longueuil—Université-de-Sherbrooke.
Stop by STM's stand at Expo. We'll be available to answer all your questions.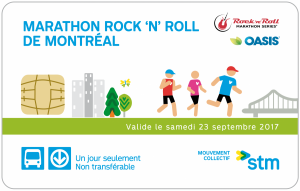 5-km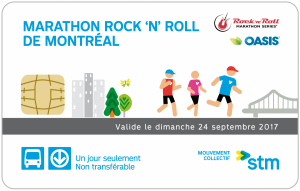 Marathon, Half-marathon and 10-km
The day of the race
Show up early! You should allow more time to get there, as transit ridership is always much heavier when special events are happening.
Remember to keep your transit fare card in a plastic case to protect it against moisture. You'll need a valid fare card in good condition for your return ride home.

Stop by and meet with STM reps at Parc Lafontaine for any and all questions about riding with public transit. 
---
Departure stations
Marathon and Half-marathon
  Longueuil-Université-de-Sherbrooke station
 
10-km race
  Laurier station
 
5-km race
Sherbrooke station
 
1-km race
Sherbrooke station
 
Exit station for all races
Sherbrooke station
---
Convenient fares
1-trip: $3.25

2-trips: $6

10-trips: $27

Unlimited Evening: $5 (from 6 p.m. to 5 a.m.)

Unlimited Weekend: $13.75 (from 4 p.m. Friday to 5 a.m. Monday)

Find out more about Family Outings

Learn more about all fares
---
Plan your route
Keep in mind that several bus routes will be modified on the day of the event.
Find out more here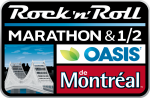 Top of page