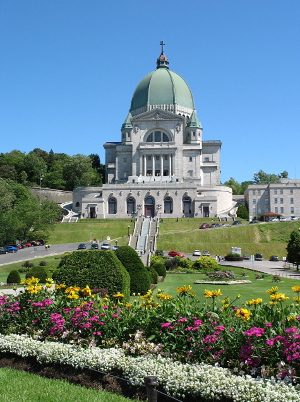 3800, Chemin Queen Mary

Côte-des-Neiges  

11 - 51 - 165
Oratoire Saint-Joseph du Mont-Royal
10% discount at the gift shops
2 for 1 on admission to the Oratory Museum
A must-see destination and emblem of the city of Montréal, Saint Joseph's Oratory of Mount Royal is visited by some two million visitors every year. A place of culture, faith and history, it offers visitors an exceptional spiritual and touristic experience.
Get a 10% discount on any purchase at one of the gift shop's three locations.
Get one free admission to the Oratory Museum when you purchase one adult admission at the regular price.
Visit the partner website to see the opening hours of the Oratory gift shops.
Offer valid upon presentation of the OPUS card.
The STM is in no way responsible for offers made by its partners, as it is only acting as a middle-man between its transit users and commercial partners for the purpose of promoting their products and services.

Top of page