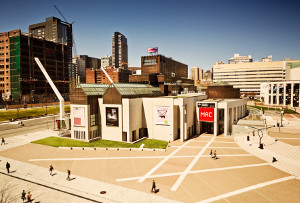 Crédit photo : John Londono
185 rue Ste-Catherine Ouest (coin Jeanne-Mance)
Phone : 514 847-6226
Place-des-Arts 

15 - 55 - 80
Musée d'Art Contemporain de Montréal
$2 off per adult on regular price
Offer valid anytime upon presentation of a valid STM transit fare. Full details of this offer are available on-site.
Make sure you check ahead with STM partners for the date and time the discount is valid.

The STM is in no way responsible for offers made by its partners, as it is only acting as a middle-man between its transit users and commercial partners for the purpose of promoting their products and services. 
Top of page