Construction of Savoie rectifier stations
Project summary
A building that will house two new rectifier stations is currently under construction. The stations will be located below Savoie Avenue, near Ontario Street, where there is already a mechanical ventilation station.
A rectifier station holds equipment that is necessary to supply electrical power to the métro tracks. The STM has 63 rectifier stations spread out across its network and most of them are located between métro stations.
---
Duration of the work: April 2017 to fall 2019
Description of the work: Construction of new rectifier stations
Impact on métro service: No
Impact on bus service: No
Impact on customer trips
This projet has no impact on customer trips.
Impact on local residents
A traffic study was performed by an independent firm to reduce the project's impact on vehicle, bicycle and pedestrian traffic. The impact of the work and mitigation measures were all coordinated with the project's different stakeholders, including the Ville-Marie borough, the City of Montréal, the BAnQ and Vélo-Québec.
The worksite will create the following obstructions until fall 2019.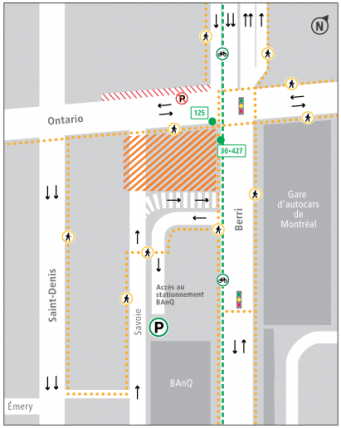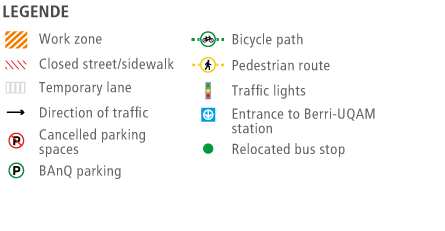 Learn more about the project
The new rectifier stations will not be heard by neighbourhood residents. Equipment fans in rectifier station are equipped with high-performance noise suppressors. Once in operation, the station will comply with city noise regulations and will not be louder than the current mechanical ventilation station. In fact, the noise level will be so low that it will be able to be covered by normal human conversation or the area's ambient noise.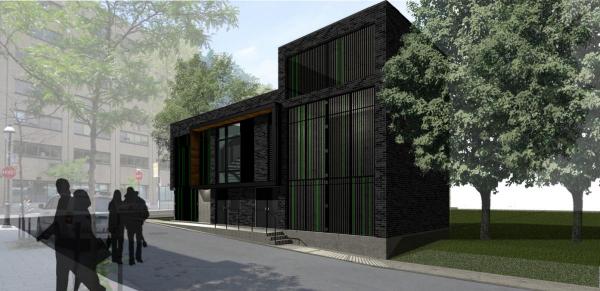 ---
This work is made possible through funding from the Ministère des Transports du Québec.
Top of page